---
College Honours Distinguished Alumni
"My journey at VPCOE has been phenomenal! I decided to join this institute almost 15 years back in 2000 and that is one of the best decisions I ever made since it helped me reach where I stand today. It is truly a place of endless possibilities. The value VPCOE added to my life extends beyond the knowledge I gained. I received the freedom to think, wings to fly and become what I wanted to. The faculty here is extremely supportive and the overall environment and facilities are progressive. I highly recommend and applause the achievements of VPCOE that has moulded the lives of many young students like yourself. Best! "

Shilpi Gupta, (BE -IT 2004)
Senior Technical Program Manager,
Yahoo, Inc., California, US
---
College is the best time of life and I was lucky to spend it at VPCOE. Apart from moulding me as a professional, it gave me the confidence to work with the top professionals right from my very first job. The arsenal I acquired raised me in good stead in the tough battlefields of corporate life. I believe that my years at VPCOE played no small part in shaping me into, above all, a good human being.

Omkar Ambulkar, (BE-IT 2004)
Principal Consultant,
Oracle.
---

VPCOE occupies a special place in my heart. This place gave me an education and the necessary skills to face the challenges. Teachers who taught me are still actively mentoring the young ones just the way they pushed me when I was naive. We still fondly remember the Dindi day, Robocon event and of course, our fiercely contested sports tournaments. These are now an integral part of the VPCOE culture.It was at this place that I was able to forge some really strong friendship that have stood the test of time.

Ketan Pathak (BE-Computer 2006)
Founder and CEO,
Octus Systems
---
VPCOE is not only good engineering college but also a great platform to satisfy their all kinds of personality developmental needs. College has always provided eminent faculty to the students so that they can climb ladder of career in the right direction.

Girish Jadhav (BE-Mechanical 2007)
Ministry of Home Affairs
Government of India
---

"Fabulous memories in VPCOE" which added value to my life professionally and socially. I still remember those cherishing days which provided me endless opportunities to develop and enhance my skills, be it Robotics, creative art event, Massive stage design for Annual days, drama, dindi & many more incidences which has directly & indirectly nurtured me to face real competitive world. Faculties & Staffs are the pillars of this great institute. VPCOE & VPian's will always be integral part of my life !!

Shrikant Sarak (BE-Mech 2007)
Manager,
MEP in OBEROI REALTY LIMITED
---
"VPCOE provided me with world class education and a wonderful campus with great vibes. VPCOE provided me with countless opportunities to excel academically, develop unforgettable social ties and prepare for a meaningful career and future. It provided state of art infrastructure and amazing faculty which helped me throughout my time. As an advice I would ask the current students to take full advantage of all that is offered to you and you will do more than just succeed, you will receive a well-rounded fantastic education to help you in whatever job you end up in."

Rohit Dhumal, (BE-Computer 2008)
Software Engineer
Major League Baseball Advanced Media ,New York, USA.
---

Getting into VPCOE was one of the important and best decision in my life. VPCOE is a preeminent college not only in Pune but at the state level as well. It is a complete "Dnyan Mandir" for the students all over India. Very knowledgeable staff, world class library and big campus made my study playful and built my career path.

Anand Narayankar, (BE Mech-2008)
Software Engineer, Cognizant Technology
Solutions, Colorado, USA
---
VPCOE is a great place to study, the learning environment and the method of imparting knowledge make one comfortable and involved. I had benefited from the institute by acquiring qualities to become a good technocrat. The faculties were always accessible and encouraging and cherish time always

S. Venkatesh (BE-Mechanical 2009)
FEA Engineer,
Lennox India Technology Center (LITC), Chennai
---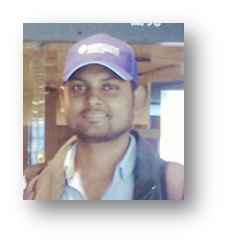 "VPCOE has been a life changing step in my life,I have learnt a lot of things along with engineering, the atmosphere in VPCOE is perfectly made for students and the faculties are beyond amazing,they have been really helpful and supportive. I also have learnt a lot of things from the "Art Circle". This college has not only given me a good education, but a lot of experience, exposure, memories and friends that I can treasure all my life!"

Vishal Nale, (BE-IT 2010)
Fashion Photographer
Currently working internationally in Singapore, Thailand, Australia for Fashion Magazine and Travel shows.
---
I am proud to be an alumni of VPCOE. The motivation and driving force provided by VPCOE is helpful to get along in the world at every step. I had a wonderful experience during my graduation at VPCOE. Technical events like VERISMO boosted my confidence and interpersonal skills. I have seen the phenomenal growth of the institute at both the fronts viz., being a student and being a faculty at the same institute. Motivating authority, team work culture, and conducive academic environment have brought the institution at newer heights in the last 10 years. It is my pleasure to be a part of committed faculty team at VPCOE.

Sahil K. Shah (BE-IT 2010)
M.E. (Computer Engg.)
Assistant Professor at Information Technology Department, VPKBIET, Baramati
---

It was wonderful experience for me to study at VPCOE. Atmosphere in institute was really great. Awesome infrastructure, Hostel life, extra curriculum events are the major features of the institutewhich I enjoyed most.Institute is like a Family for student. It nourishes students not only in Academics but also in sports and other curricular activities.

Kundan Dere (BE -IT 2010)
M.Tech. (IT) NITK Surathkal (Gold Medallist)
Oracle India Private Limited.
---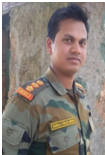 VPCOE is a temple of knowledge where professors and staff are supportive and encouraging and guiding us to take right decisions at various steps of life. They hold my hands like parent when I found obstacle in my way.

Pankaj Kumar Singh, (BE-E & TC 2011)
Lieutenant colonel
Indian Army.
---
Four years at VPCOE were totally unforgettable and cherish able. VPCOE provided me the exposure to variety of nationwide students, excellent campus and helpful faculty. Though I was selected in Bharat Forge Ltd through campus interview, I was attracted towards Civil services and got selected as Dy. Chief Executive Officer in MPSC 2016. VPCOE has huge role in shaping my success through adverse conditions. I consider myself fortunate to be alumni of such esteemed institute. VPCOE always stand as a source of inspiration and motivation for me

Manoj Raut(BE Mech-2011)
Dy. Chief Executive Officer
Zilha Parishad, Govt. of Maharashtra
---

I am proud to be graduated from VPCOE. Basically college environment is very good for the student who came from rural area. I think this is one of the rarest college in the Pune University, where all syllabus is completed. Most important thing about the college is "one of the finest libraries the college has and it is open 24/7 hours".

Shrikant Salgar (BE-Computer 2011)
Project Engineer
C-DAC R & D, Pune
---

I feel, it is the only institute in India, which provides world class infrastructure and education facilities to the students like me in affordable cost. Also VPCOE has given me the unique friend circle, which credits lot in all my achievements. Also, journey in VPCOE is best ever assets that I have in my life.

Nilesh Bhavsar (BE Mech- 2011)
Deputy Engineer,
Ministry of Defense, Navi Mumbai
---