---
College Honours Distinguished Alumni
It was a great experience at VPKBIET. The kind of lively infrastructure, exposure, learning opportunities that this Institute has provided, being in a small town, is just commendable. The Institute gave me the treasure of friends and cherishable memories that will last forever.The staff did whatever they could in their capacity to mould the students. The culture of 'Library' is the best thing I found there. The Institute has lion's share in my success.

Avinash Shinde, (Mech.- 2010)
Indian Revenue Service,
Government of India
---

I had a great time at VPKBIET. It was helpful in achieving my career goal and convert my endeavours into a real-time world. Excellent facilities like library, well-equipped laboratories and the most important for an institute is dedicated faculties who inspired me to give my best. I will be always thankful to Department of Civil Engineering which encouraged me to do higher studies in Construction Management due to which today I am successfully handling major project in Gulf as an Assistant Project Manager. "I strongly feel that VPKBIET is one of the best Engineering Institutes to receive education".

Mayur Marekar, (BE -Civil 2013)
Assistant Project Manager
HHC GULF Co. W.L.L(Kingdom of Bahrain )
---

"VPKBIET is one of the best Engineering Institutes where academic practices are student-oriented and it provides multi-dimensional learning, industry exposure, attitude and leadership. It has great facilities like Library, Well-Equipped Laboratories and premises. The faculty members are all dedicated experts and cooperative in their respective subjects. Recent initiatives from the Institute like Online Training and Certification programs, arranging expert talks to keep students updated in cutting edge technologies will be very much useful."

Amrut Kale , (E&TC- 2009)
Technical Lead
Global Edge Software Ltd. Bangalore
---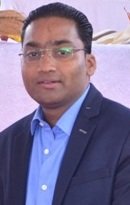 I am proud alumni of VPKBIET. It is a great place to study. The learning environment and the method of imparting knowledge make one comfortable and involved. It is not only good engineering college but also a great platform to satisfy their all kinds of personality developmental needs. The Institute inculcated within me the attitude to be an entrepreneur.

Mr. Praveen Kashid (Mechanical-2007) Owner
Pask Industries, Chakan, Pune

---
I benefited a lot from VPKBIET by acquiring qualities to become a good technocrat. The faculties are always cooperative and encouraging. The Institute has always provided eminent faculty to the students so that they can climb a great ladder of their career in the right direction.

Mr. Manish Paradkar (Mechanical-2009) Western Canada Zone Manager,
Elliott Turbomachinery Canada Inc.

---
I am proud alumni of VPKBIET, the place which shaped me and lighted the house for future. The time invested at the Institute was truly enriching and important in transforming me from engineering aspirant to good Engineer. The World-Class infrastructure, lush green campus, well-equipped laboratories and Library and most importantly knowledgeable and supportive faculty members and the Institute has everything one needs to become a successful professional with social responsibility.

Mahesh More(BE-Mechanical,2010) Sr. Technical Specialist
ESG, ALTAIR Engineering Pune

---
VPKBIET is the best time of my life and I was lucky to spend it in the Institute. Apart from moulding me as a professional, it gave me the confidence to work with the top professionals right from my very first job. The arsenal I acquired raised me in good stead in the tough battlefields of corporate life. I believe that my years at VPKBIET played a great role in shaping me into, above all, a good human being.

Omkar Ambulkar, (BE-IT 2004)
Principal Consultant,
Oracle.
---
VPCOE occupies a special place in my heart. This place gave me an education and the necessary skills to face the challenges. Teachers who taught me are still actively mentoring the young ones just the way they pushed me when I was naive. We still fondly remember the Dindi day, Robocon event and of course, our fiercely contested sports tournaments. These are now an integral part of the VPCOE culture.It was at this place that I was able to forge some really strong friendship that have stood the test of time.

Ketan Pathak (BE-Computer 2006)
Founder and CEO,
Octus Systems
---
Given a flashback today, the brilliant experience bundled in VPKBIET has made a significant positive change in me both as a professional and an individual. Fundamental skill-sets developed at the Institute were problem-solving attitude, looking forward far ahead with independent analytical thinking and leadership skills. Today, the confidence to thrive in Corporate world at International level is all through the various activities at VPKBIET were like Verismo, annual functions, debate competitions, paper presentations, sports, etc. It is a fun-filled place with an excellent campus, faculty, infrastructure and other learning opportunities. One who will utilize it smartly will definitely give a brilliant knock for a bright future.

Aniket Kulkarni (E&TC-2005)
Director of Engineering (Grab R&D)
Ex- Autodesk, Symantec & Cybage
---
Alumni Testimonials